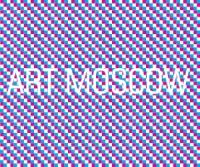 21 September '11 - 25 September '11
ART MOSCOW is the international contemporary art fair in Russia. It was founded in 1995 and will hold its 15th edition on September 21-25, 2011 at the Central House of Artists, Moscow.
ART MOSCOW exhibits contemporary art international stars, such as Chapman brothers, Tony Cragg, Ralph Caspers, Julian Schnabel, Peter Haley, Tony Ourlser and others. The fair brings to public's attention well-known artists from Russia and post-soviet territory. Among them – AES, Oleg Kulik, Konstantin Batynkov, Vadim Zakharov and others. ART MOSCOW also promotes young perspective artists such as Oksana Mas', Recycle Group, Anna Zhelud, Arseniy Gilyaev, Sergey Bugaev-Africa and others.
During its existence ART MOSCOW gained its loyal audience that is increasing every year. According to calculations, the number of visitors in 2010 was more than 25,000. Among visitors - collectors, painters, representatives of Russian and foreign museums, curators, art-dealers, critics, journalists and fans of art.
ART MOSCOW became for collectors a usual place to buy works of contemporary art. The total sales at the ART MOSCOW in 2010 amounted to 4.465 million EUR, of which 2.426 million were direct sales and 2.039 million with booking. The total share of profits of foreign galleries amounted to 44% (1,998), with Russian galleries totaling 56% (2,467).
September 2011 will be a "contemporary art" month in Moscow with its numerous art-events. ART MOSCOW will be held at the same time with 4th Moscow Biennale of Contemporary Art and Kandinsky Prize, Russian award in contemporary art, followed by vernisages at art-galleries, exhibitions at museums, special projects.
The program for ART MOSCOW 2011 will be dedicated to new formats of young culture.
Details Messe
Ort

Central House of Artists
10, Krymsky val
119049 Moscow
Russland

Telefon

007 495 657 9922

Website

E-mail
Aktuelle Kunstnachrichten