KVHOK - Koninklijke Vereeniging van Handelaren in Oude Kunst in Nederland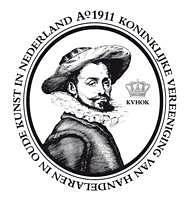 The VHOK - Association of Fine Art Dealers in the Netherlands, founded in 1911, is the oldest and most renowned professional association in the Netherlands. Its purpose is to foster specialist knowledge, enhance credibility and guarantee quality.
The asscociation's members are prepared to implement the highest possible professional and ethical standards. These standards are laid down in the 'Code of Conduct' and 'General Conditions of Sale and Service'. Dealing in art is based on trust. The Association resolves to safguard that trust.
The Association is member of: Confédération Internationale des Négociants en Oeuvres d'Art C.I.N.O.A.
Adres
Association

Address

Damrak 375
1012 ZJ Amsterdam
The Netherlands

Phone

+31 206238904

Website

Contact