DRAWING NOW PARIS l LE SALON DU DESSIN CONTEMPORAIN 2011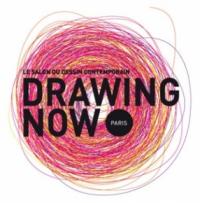 25 March '11 - 28 March '11
A new brand for the 5th year of the Salon du Dessin Contemporain
LE SALON DU DESSIN CONTEMPORAIN, founded in 2007 is becoming DRAWING NOW l LE SALON DU DESSIN CONTEMPORAIN for its fifth year in 2011. This confirms its concept, which is very popular with galleries and collectors, and also its international perspective.
The fair's fifth year, DRAWING NOW PARIS l LE SALON DU DESSIN CONTEMPORAIN will take place from Friday 25th to Monday 28th of March 2011 at the Carrousel du Louvre in Paris. The private opening will be held on 24th March, 2011. DRAWING NOW PARIS l LE SALON DU DESSIN CONTEMPORAIN is putting even more emphasis in 2011 on its desire to promote contemporary drawing, particularly by combining the graphic arts with new technologies.
After the temporary venues which characterized the early years, the opinion of collectors and galleries was decisive in the choice of the Carrousel du Louvre, strategically placed in the centre of Paris. They also enjoyed the user-friendly working and visiting arrangements during the 2010 event.
Artistic director Philippe Piguet will bring together an independent selection committee composed, as each year, of leading figures from the art world who will select galleries according to the artist being presented as a one-man show.
The human dimension of the fair, which the organizers feel is very important, along with the quality of the works on show encourage collectors, art lovers and institutions to come and meet the artists and gallery owners.
Details fair
Venue

Carrousel du Louvre
rue de Rivoli 99
75001 Paris
France

Website