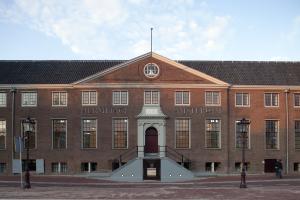 The Hermitage Amsterdam is a spectacular, multi-functional museum with exhibition rooms, a café restaurant, shops, a study centre, an auditorium and a Hermitage for Children housed in a superbly renovated landmark on the River Amstel in the heart of the city. In addition to organising breathtaking exhibitions, the Hermitage Amsterdam also presents concerts, lectures and courses.
Twice a year the Hermitage Amsterdam hosts an exhibition in one of its two exhibition wings, showcasing some of the magnificent objects in Russia's museums. Exhibitions about art, archaeology or history. The displays are designed to complement current presentations in Amsterdam and the Netherlands. Each exhibition is accompanied by an exquisite catalogue.
Two permanent displays are presented in the Amstel wing along the front of the Hermitage Amsterdam. One room focuses on contacts between the Netherlands and Russia, particularly between the Hermitage in St Petersburg and in Amsterdam. The other features the history of Amstelhof as a building and an institution. The Amstelhof presentation includes in the boardroom where the governesses met, and the original kitchen. The two rooms radiate history; they have been reconstructed as faithfully as possible from old photos and documents.
Picture: river - entrance, Hans van Heeswijk Architects, photo: Luuk Kramer
Details Museum
Museum

Address

Amstel 51
1017 AB Amsterdam
The Netherlands

Phone

+31 (0)20 530 87 51

Website

Contact