J.M. ZEBERG – Fine Art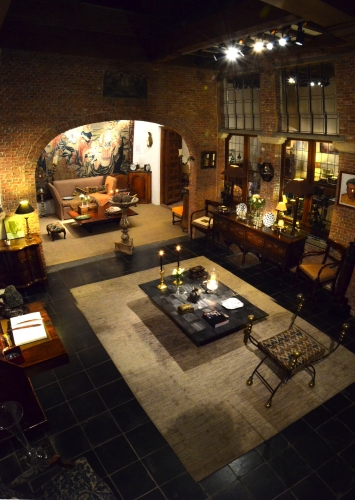 J.M. Zeberg was established on its new location in 2011 as a continuation of J. Zeberg (founded in 1946).
As dealers and collectors we specialize in handling the finest 15th till 17th century antiques, furniture, textile, sculptures and works of art, in combination with modern sculptures and paintings from 1900 onwards.

Based in the historical centre of Antwerp, Belgium, we work closely with private, institutional and corporate collectors worldwide. Our knowledge of the wider art and antiques market enables us to assist clients with the acquisition of European antiques as well as modern and contemporary paintings and sculptures.

By combining old and new objects of art, we are creating eclectic harmonious entities reflecting its own unique soul, a distinct, inner and often subtle cohesion.

Visit our website: www.zeberg.com

The gallery is open on Friday, Saturday and Sunday, 1pm to 6pm.
Also by appointment.
---